Today I am participating in the Statements in Fashion "Rockin' the Colors of Christmas" link up. Collette is sponsoring this link up and I am so excited she invited me to be part of it.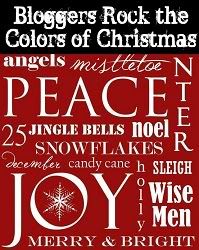 I chose to wear a red blouse and a pair of creamy lace slacks.
In the Music Room
Read on for the outfit details and tips on achieving the perfect red lip.